Part 1 – Day 1
A great quote from funny man Steven Wright and not a truer word was spoken when talking about the Camino Frances, the most popular of the ancient pilgrim routes to Santiago, Western Spain, the town that gets its name from the supposed burial site of St James and travels from St John pied de Port in the French Pyrenees to Santiago. I started on September 11th 2012, arriving the previous afternoon from Paris on one of the TGV high speed trains. The first morning was an early start as by all reports I had read and heard, this would be the hardest day of the Camino. Luckily I had a magnificent day with a bright dawn rising as i was 5km into the walk.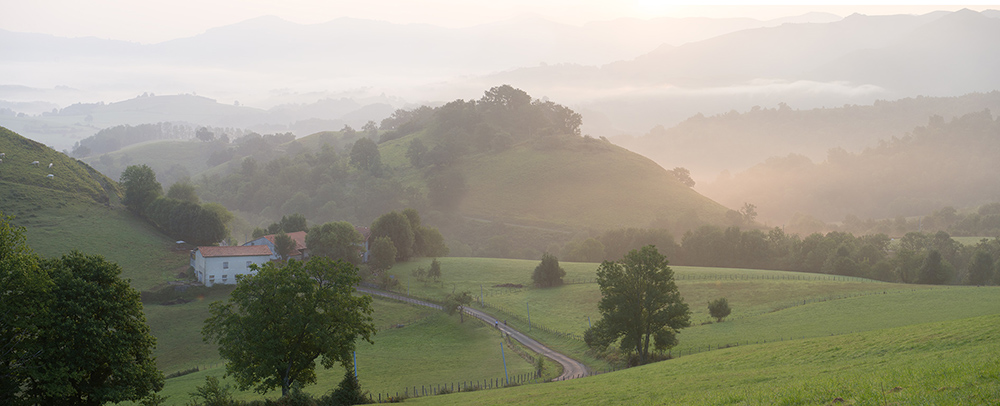 While only 25km, the terrain is mostly uphill of course crossing the Pyrenees so the day is long. Constantly stopping to take in the view and grab some photos elongates the day and the realisation that I am finally on the Camino after months of planning and anticipation leaves me with a sense of achievement and elation and looking forward to the adventure ahead. By 4pm I was in the brand new Albergue in Roncesvalles, only opened a few months before, this Albergue has all the mod-cons and grouped over three floors with open style 4 bunk cloisters and each having a locker. This ensures the first time Camino walker gets a somewhat rosier picture of Albergues' from this experience than they may get further into the journey! As good as this Albergue is, I was a little disappointed to not be in the famous single room Albergue featured in "The Way", which is still used as an overflow dorm and in full use by the end of this day. Anticipation of day 2 was somewhat tempered by the light rain falling as I prepared for departure in the pre-dawn on September 12th.
I pity the walkers setting off from St Jean this morning as they are going to have a drab walk over the Pyrenees.
On with my Altus poncho, not the greatest look in the world, but very effective. It turns out I would only need to use this once more on the Camino…the last day into Santiago in a month's time.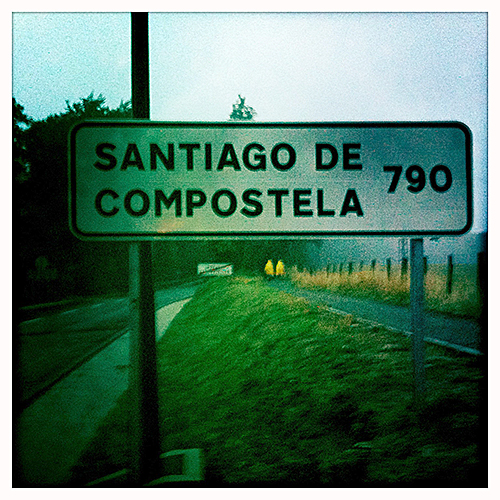 Part Two…..coming late January 2013